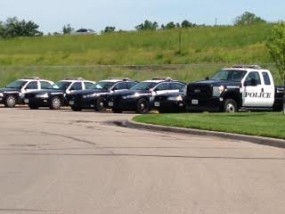 A New Hampshire man was taken into custody by Riley County Police Tuesday after being extradited from his home state on a probation warrant.  Ivan Beaulieu, 23, of Rollinsford, New Hampshire was arrested at approximately 8:47 AM at the Riley County Police Department after being extradited from New Hampshire.
The original warrant was related to Aggravated Arson, Felony Criminal Damage to Property, and theft. The Riley County District Court issued this as a no bond warrant.
KMAN's records indicate Beaulieu was arrested about a year ago from an incident involving burned carpet and clothing that belonged to a roommate and apartment company. At the time of his arraignment in February of this year, it was indicated there were two incidents in November and one in September of last year that led to the charges against him.
###
A sexual assault involving a minor that allegedly occurred in Manhattan was reported to Riley County Police Tuesday. The case is currently being investigated by detectives and due to the sensitive nature of the on-going investigation no further information is being released.
###
A report of a vehicle theft was filed in the 1800 block of College Avenue in Manhattan Tuesday at about 7:00 AM.  Tiffany Scarborough, 19, of Manhattan reported her Maroon 2012 Chevy Cruise was stolen by a known associate.
The vehicle was later located and recovered by officers in the Wal-Mart parking lot in Manhattan. No arrests related to the theft have been made at the time of this report and the incident continues to be under investigation.