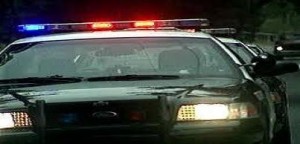 A drug-related arrest is listed in a separate news release and report on this website.
###
A report for theft of a motor vehicle was filed in the 3700 block of Pillsbury Drive in Manhattan Wednesday at approximately 2:10 PM by officers with the Riley County Police Department. Police found that a Dodge 2500 truck and craftsman tools belonging to Jonathan Hochreiter, 34, of Farley, Missouri was removed from the area of Scenic Overlook without permission.
The vehicle was locked and did not contain keys at the time of this crime. Anyone with information on this theft is encouraged to contact the Riley County Police Department or the Manhattan Riley County Crime Stoppers.
###
Riley County Police are investigating a report of rape which occurred in the month of April this year. Police were told of an incident that involved a 22-year-old female victim and a suspect who is known to her.
The suspect, identified as a 31-year-old male, reportedly engaged in unwanted sexually contact. Officers filed this report Wednesday afternoon at about 3:20. Due to the nature of this investigation not further information was released.