Monday night saw the season premiere of Dancing with the Stars, of which Tiger King star Carole Baskin is a cast member.
The family of her missing husband, Don Lewis, decided…well, to do this…
Yeah, so Don's three daughters took out the ad DURING THE SHOW.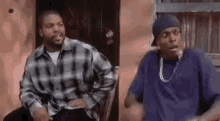 This was the greatest mic drop moment of 2020.
Thankfully for Carole, she's probably not going to make it out of next week's show, since she's at the bottom of the standings with Pasha.
Comments
comments